Summary:The article not only shows 7 most popular colors' psychology in marketing, but also there are dozens of graphic templates, including infographic, poster, flyer, and logo templates that may bring some inspirations for you.
Human is visual creatures. Around 93% of buyers express that visual appearance is the major reason for whether they buy a product or not. Different color has a distinct psychological impact on consumers.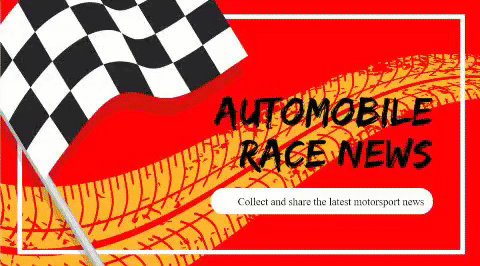 Image board: Color Psychology for Marketing
Color psychology can help build a relative and strong brand. Applying an appropriate color will strengthen customers' trust. Whether you wanna target a youthful audience or middle-age people, you can study color meanings to have a better connection with your ideal customers.
Color Psychology is devoted to the study on how color meaning influences the human behavior and psychology. For marketing strategy, it's related to how color affects our daily decision when we purchase a product.
The color of an icon makes us more likely to click in, a colorful package makes us choose this one over other brands, so it also indicates why we prefer a certain color over others. However, the same color also may have a different meaning for different persons, depending on gender, age, values, locations, and other different factors.
1.The Color Psychology of Red
Marketing color like carol is associated with, love, passion, and energy, but also red is also energizing affection, fear and survival. If you're looking forwards having a powerful presence, or wanna attract customers' attention fast, red is your go-to color.
Besides, the color red also tends to encourage appetite like Coca Cola, hence it's usually used in the restaurant menu .
Image board: Inforgraphic template 1 - Red Psychology
The marketing color red is easy to trigger powerful emotion positively, and create a sense of urgent, so the sales and flyers frequently use it.
Image board: Flyer template - red psychology
2.The Color Psychology of Orange
Orange has a very interesting psychological meaning since it combines red' power and yellow's friendliness and fun.
Orange gives more sense of courage, confidence, warmth and innovation. FlexClip uses the color of orange as logo color to encourage the consumers especially beginners to burst out inspirations and make a creative video by themselves.
Fanta uses it to enhance the energy and connection with summer to encourage customers drinking for cooling.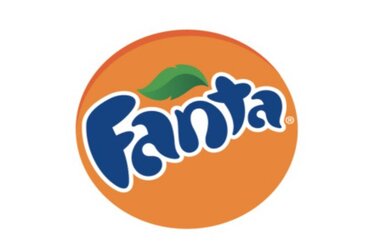 Image board: Fenta logo
3.The Color Psychology of Yellow
The marketing color of yellow represents the youthfulness, joy, cheerfulness and optimism. Anything happy goes for yellow. The wavelength is particularly long, absorbing the most visible attention, meanwhile, it makes yellow become one of the most powerful psychological meanings.
Making a flyer or poster of sports activities applies the color of yellow, suggesting the energy and youth.
Image board: Infographic template 2 - yellow psychology
Meanwhile, if you're drawn yellow, why not experiment with the yellow black fitness Facebook cover
Image board: Facebook cover template - yellow psychology
4.The Color Psychology of Lime Green
In the early of this year, Shutterstock released its color trends report states, UFO green, plastic pink and proton purple.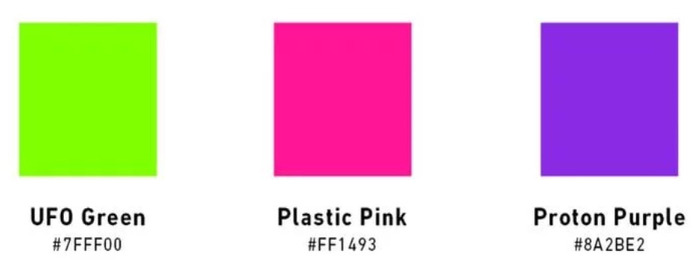 Image board: Shutterstock color trends report.
Lime Green is a color combined nature, confidence, and high energy. As the most common searched color in the US, specialists claim it has the thought to promote creativity, liveliness and freshness.
Image board: Infogaphic template 3 - lime green psychology
5.The Color Psychology of Pink
Pink is the best way to grab your attention and provoke an emotion, which is soft and less tension than red. It's a very physical color and a perfect color for hoping, caring, and understanding, but be careful, too much pink is applied in something, it may lead to a lack of power and a sense of draining.
Mila Jones Cann from creative platform 99 designs claims that pink is "the most ubiquitous and versatile color of the decade" (sourced from the Canva blog of color trends).
Image board: Poster template - pink psychology
6.The Color Psychology of Purple
Purple has a perfect balance between the physical and the spiritual. It combines the energy and power of red with the stability and calm of blue. Purple is often showed personality, luxury, loyalty and mystery.
Image board: Business card template - purple psychology
7.The Psychology of Vivid Color
Color can help designers capture customers' attention and deliver a message, and 2019 witnessed vivid composition and bright color successfully attract more attention.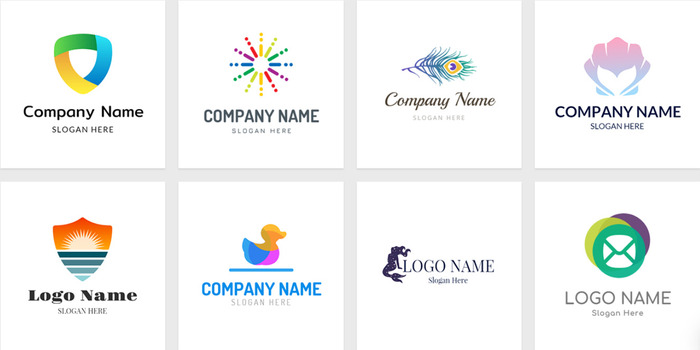 Image board: Logo template - vivid color template
With the announcement of the bespoke version of Apple logo for the new iPad Pro by the in-house designers in 2019, vivid color sent out to show individually styled invitation.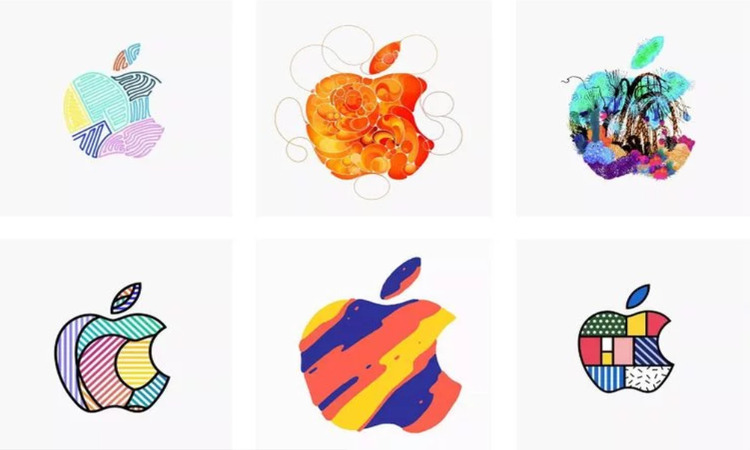 Image board: Apple bespoke logo
Vivid color often gives consumers a sense of futuristic style, and make them feel your brand is very fashionable and modern.
Image board: Logo template - vivid color psychology
Bottom Line
Color evokes feelings. Choosing the right colors for your marketing helps your brand stand out. You can get the audience to see what you wanna them to see most and deliver the way you aimed to be perceived. Join in DesignCap graphic designer to use these 7 color psychology in your branding marketing!